We the people nowadays were drown of having a dream to get to the most beautiful places in the world, summer beaches,
Hundred Islands
,
Hanging Gardens of Babylon
and more. But sometime's dreaming is not enough to get there, It's sad to say that only few could get there.
Most of us only knows some of those beautiful places in the world, such as the "Seven Wonders of the World. We're really convinced and believe that these places are the most wonders, that nothing could be greater beyond this awesome creation. But what if there are more places in the world that is beyond that beautiful creation? That there are places that are really more extraordinary? Once you got to see these places, you'll be amazed and will say to yourself "do these places really exist? I can't believe it".
Some of these photos are collected of those lucky travelers who got there, this pictures are natural sights you can find while traveling around the world, while the others have experienced human interference. Even just looking at this photos will take your mind to far away places… And yes, all those of those places are real!
Here are some unbelievable photos that will make your eyes pop out:
Tunnel of Love, Ukraine
The Japanese learned how to tame thousands of orchids and form a romantic tunnel out of them; another one was formed all the way in Ukraine by a passing train.
Tulip Fields in Netherlands
Salar de Uyuni
: One of the World's Largest Mirrors, Bolivia
Hitachi Seaside Park, Japan
Mendenhall Ice Caves, Juneau, Alaska
Red Beach, Panjin, China
Bamboo Forest, Japan
Street in Bonn, Germany
Naica Mine, Mexico
Wisteria Flower Tunnel in Japan
Black Forest, Germany
Fields of Tea, China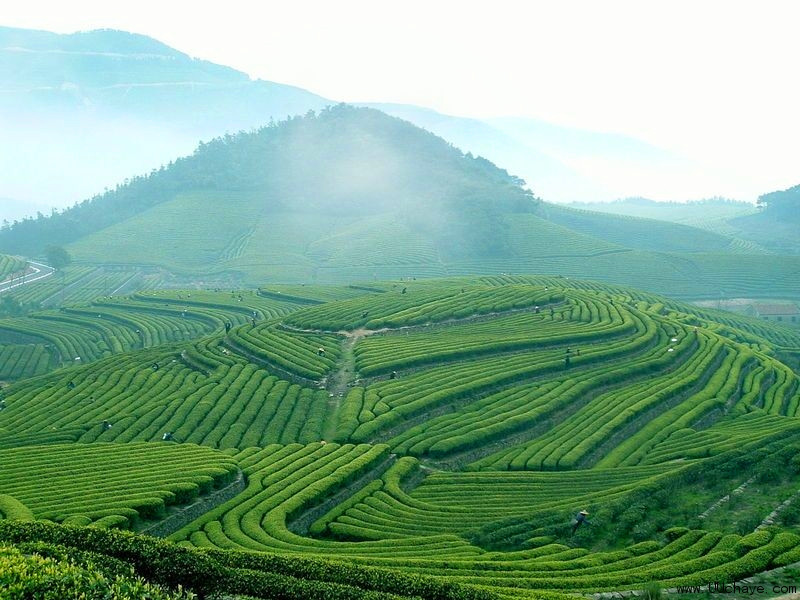 Tianzi Mountains, China
Hang Son Doong, Vietnam
Shibazakura Flowers, Takinoue Park, Japan
Antelope Canyon, USA
Lake Hillier, Australia
Lake Retba, Senegal
Lavender Fields, UK and France
Canola Flower Fields, China
Mount Roraima, Venezuela/Brazil/Guyana
Zhangye Danxia Landform, China
---
---
Show Your Support By Liking Our Page Below!
---